Best Selling Authentic Ilocano food staples just a click away. You may have them delivered same day* or scheduled on a Saturday to enjoy our special Saturday delivery rates.
Delivery Hours:
Mondays - Saturdays 10am to 4pm.
Sundays 1pm-4pm.
Authentic Ilocano Favorites
---
About Ilocaneza
Ilocaneza is a passion project born a few months after the pandemic started. We wanted to focus on delivering food, and what better food product to focus on than the one we miss the most. We reached out to local producers back home and started the process of finding the best Ilocano food favorites and how to best share them with you.

Each product you purchase from us goes a long way to keep a local industry alive and weather the effects this pandemic has brought upon the lives of everyone - including our local food makers.

We want to thank you in advance for helping us continue to provide a venue where our local Ilocano producers can offer you their best food products, a cause really close to our hearts.

Like many of you, we have not been able to visit our hometown since the start of this pandemic but we hope that these products help you satisfy your cravings just as much as they satisfied us.
Sourced from Local Producers
Our products are sourced from local Ilocano producers. Every purchase you make goes a long way in supporting a local industry.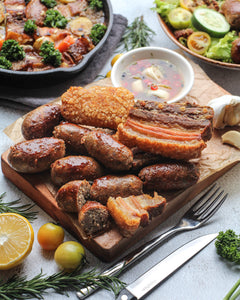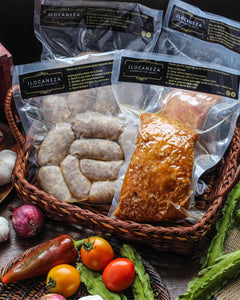 Packed Right, Delivered Anywhere in Metro Manila
We really took the time to find the best way on how we can bring our products to you without compromising its natural flavors.
Store Hours and Delivery Information
Serving the Whole of Metro Manila and Nearby Towns
Delivery Hours:
Mondays - Saturdays 10am to 4pm.
Sundays 1pm-4pm.
Same day delivery cut off is at 4pm.